Harnessing chaos to craft unique artworks that are impossible to recreate
A Dance with Colors and Fire
The Art of Alex Cummins
Alexander Bruce Cummins (b. 1983) is an American artist based in Cologne, Germany. He uses a mixture of Acrylic paint and fuel to create abstract pieces on handcrafted wooden objects.
Using fire to paint is not a gimmick but rather part of a method that harnesses chaos to craft unique artworks that are impossible to recreate.
Alex compares the creation of every piece to an improvised jazz performance: while following a preset structure and a set of rules, the artist is forced to pick up on the spontaneous creations and variations confronting him at any particular moment.
Within this framework, each piece is created through a deliberate release of control, allowing for an organic composition of materials and chemicals, environmental conditions, ideas, techniques and interventions.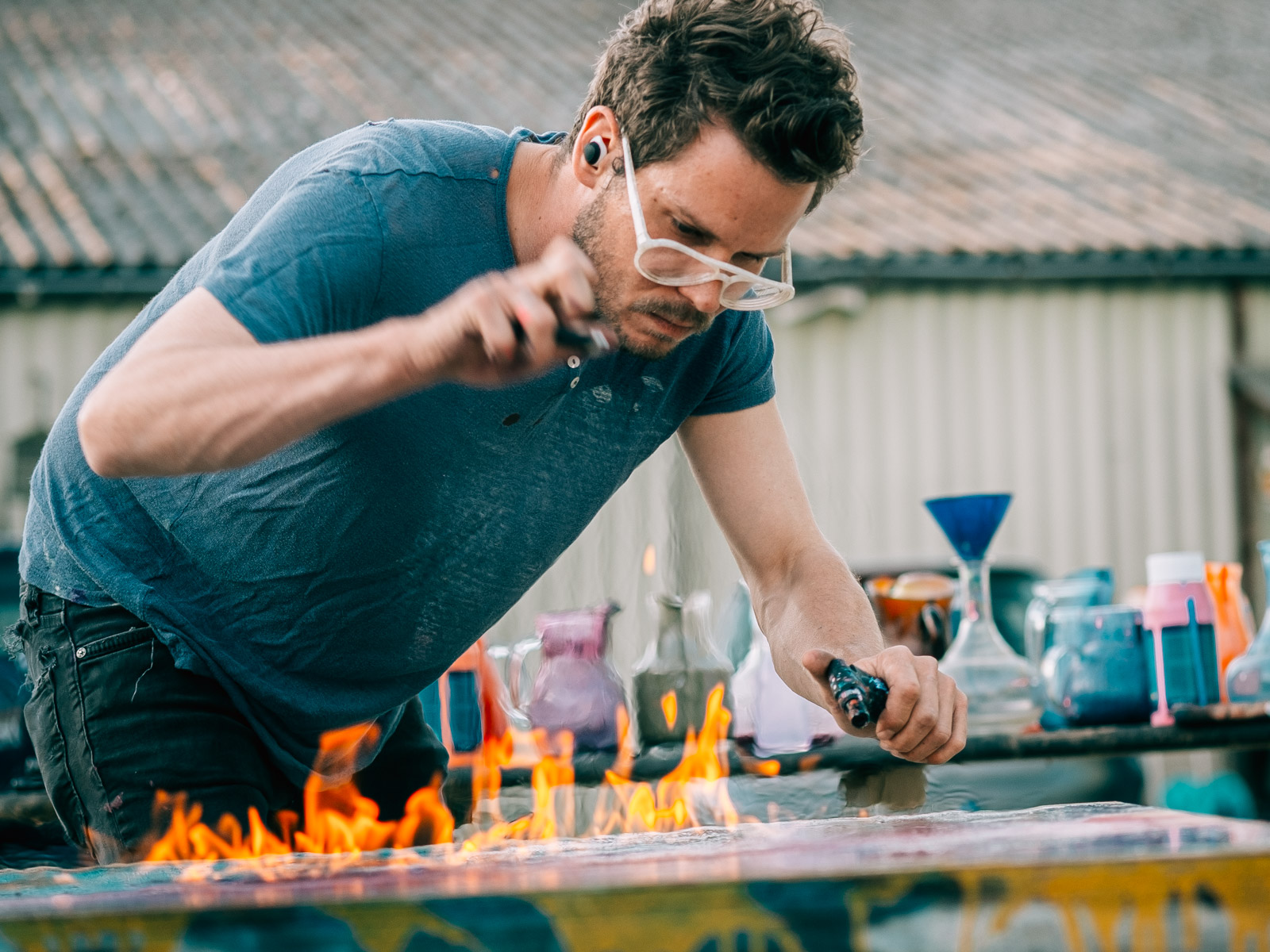 "When the performance is over, there was the moment which gave way to something wonderful."
Alex admits that he does seek to convey a particular aesthetic language through his work, but that is not his driving force. Rather, Alex really enjoys the process itself: the unleashing of chaos through fire, the fluidity of improvisation, the simultaneity of destruction and creation.
Although every painting is unrepeatable and unique, Alex isn't particularly sentimental about it. He emphasizes the process of creation rather then the outcome: "when the performance is over", he says, "there was the moment which gave way to something wonderful. It's just that unlike a live musical performance, something tangible is left behind."
Looking at Alex's art, we can see that indeed "something wonderful" is carried over into the layered complexity of the textures and colors that are nothing less than the tangible artefacts of chaos itself, released through his dance with colors and fire.